The wedding program is a necessity, even for small wedding ceremonies. For one thing the paper is a keepsake reminder of what transpired on the wedding day. One day, far in the future, it will bring back special memories. Beach weddings tend to be intimate occasions, but some are large and extravagant. For that reason, at Sandpiper Wedding we create a variety of custom BEACH WEDDING PROGRAMS.
At Sandpiper Wedding our paper is beautiful and unique and will offer many options to the couple. Customize text using templates or buy blank paper to print-your-own items.
Any images, designs, font styles, and colors you see here can be converted to any type of program. Simply make a request. Click here to view ALL TYPES OF PROGRAM TEMPLATES available for you to customize. Bulk discounts apply, and some have paper upgrade options.
We also offer PROGRAM COVERS ONLY with one side printed to wrap around your printed program. (Size 8.5 x 11 inches)
PROGRAMS THAT FOLD IN HALF are popular and affordable. Add custom text to four areas, and fold after purchase. Samples below: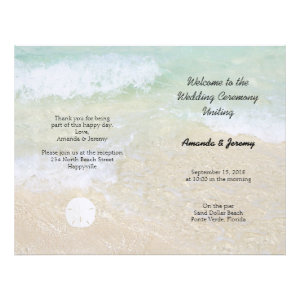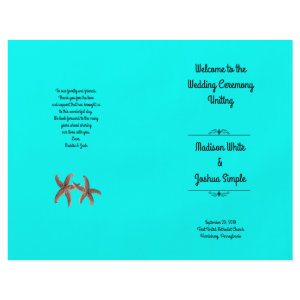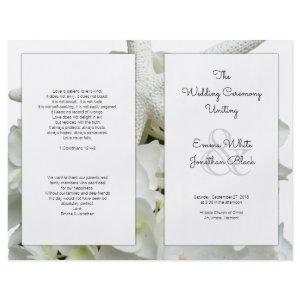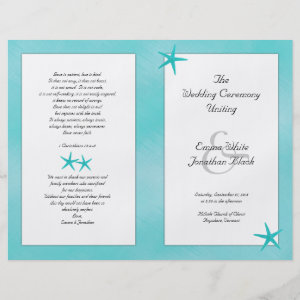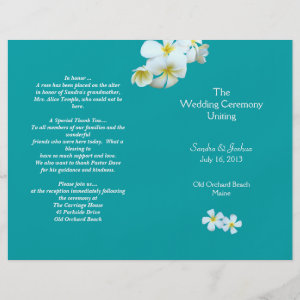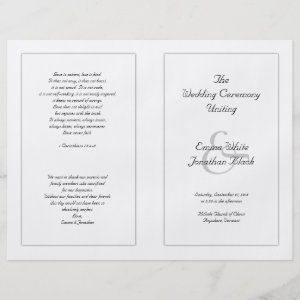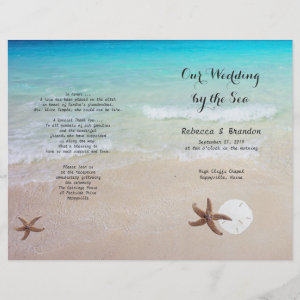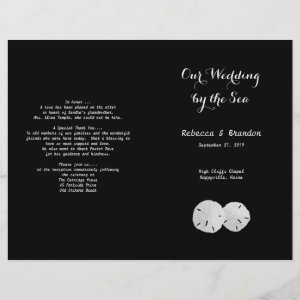 The tri-fold / accordion fold / z-fold type program is also a popular choice. We make them on two types of paper. The LETTERHEAD PAPER is more expensive and offers a choice of basic, linen, or felt. Printing and color is on ONE SIDE ONLY.
FLYER PAPER is cheaper, but can have printing and color / design on both sides.
Read the description, and view the options on each product page which will say what type of paper is being used. ALL DESIGNS CAN BE ADDED TO BOTH PAPER TYPES… JUST ASK.
See a sample below or VIEW ALL TRI-FOLD PROGRAM TEMPLATES.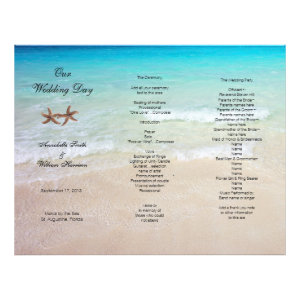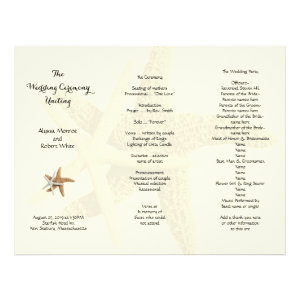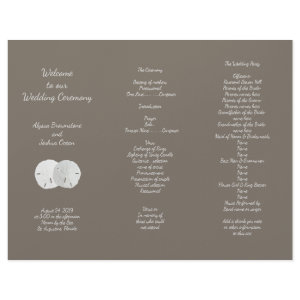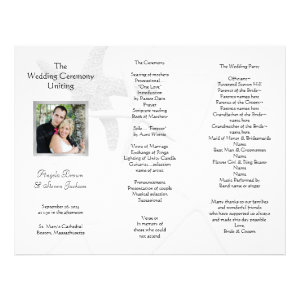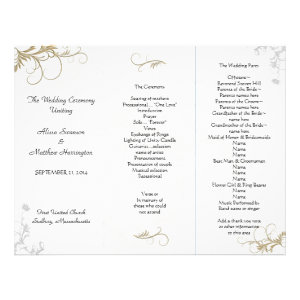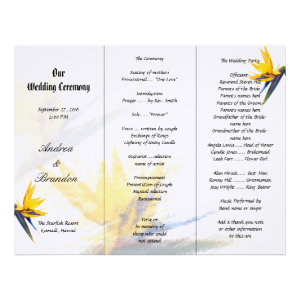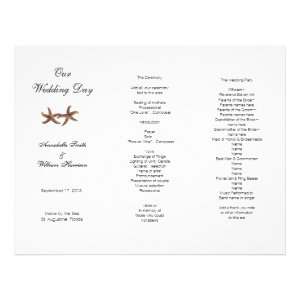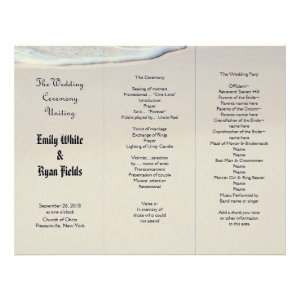 The most affordable programs for weddings, vow renewal ceremonies, or any event, will be printed on plain, white flyer paper or rack card paper (tall programs). They measure either 5×4, 5×8 or 4×9 inches and cost less than a dollar each.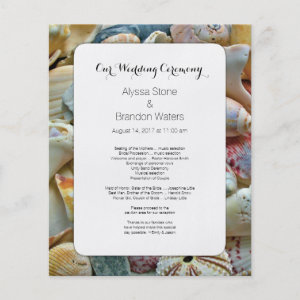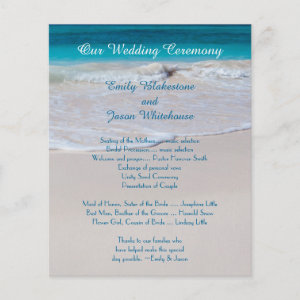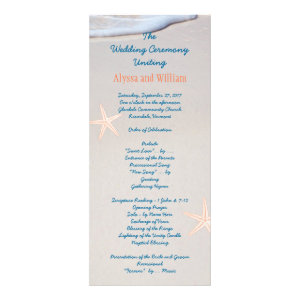 If you'd rather start from scratch and PRINT YOUR OWN PROGRAMS, we offer plain, decorated paper.